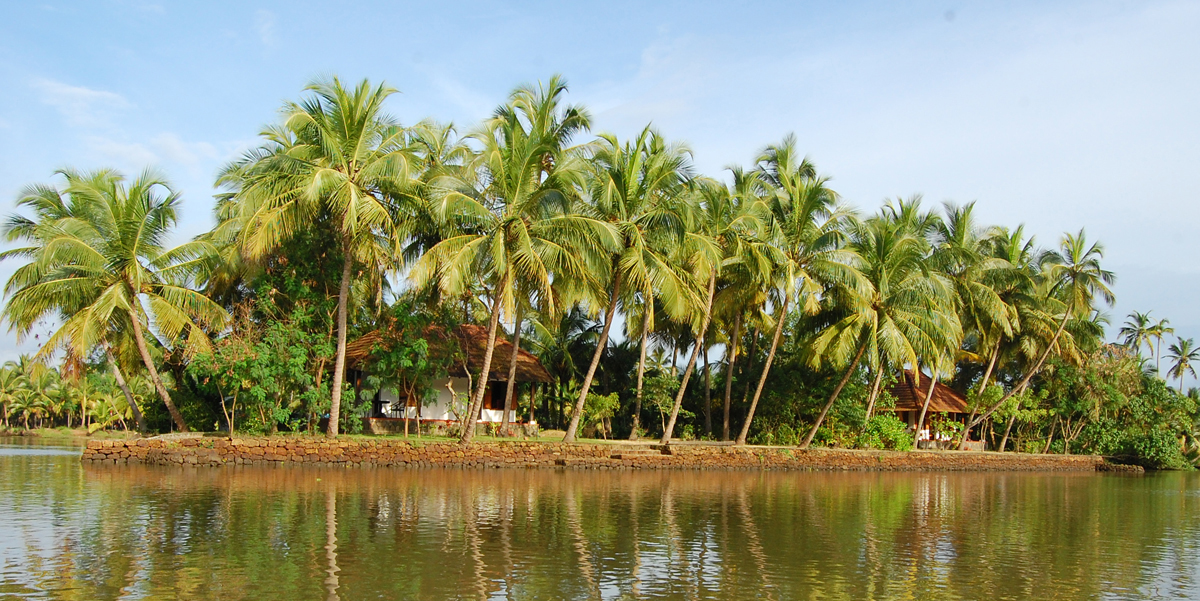 Coconut Island is a private and exclusive island guesthouse in the backwaters of Kerala, South India. The island is 150 meters from the shore in Canoli canal - a manmade canal built for navigation in 1848. There are no inhabitants in the island other than Brahminy Kites, Pond herons, Kingfishers, Owls and crabs.

The island is a coconut plantation. Other than Coconut trees, there are mango trees, Gooseberry, Neem and a natural garden. The south end of the island is kept as a wild garden for birds. It has mango trees and some medicinal plants.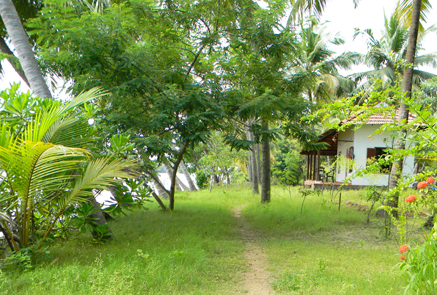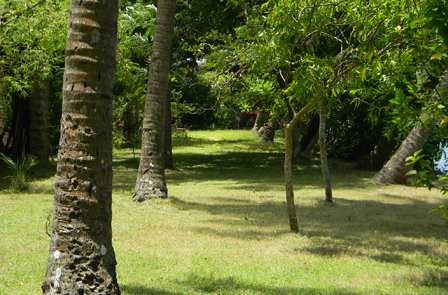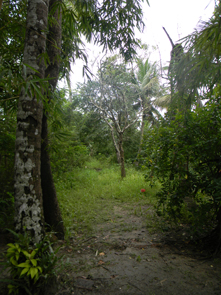 The island is meant for one family. There is only one large cottage in the island. This can accommodate 2 adults + 1 extra bed for an adult or 2 children. The cottage consists of one spacious bedroom of 180 square foot and 320 square foot veranda.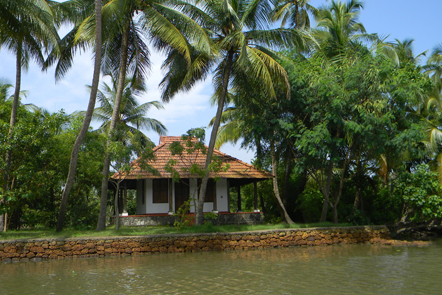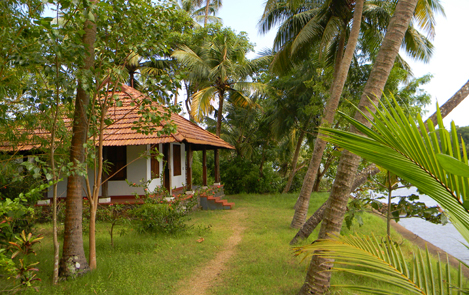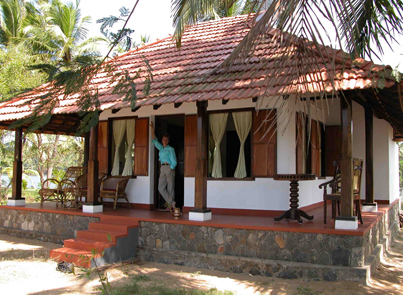 The house is designed and built according to Vasthu - an ancient Indian knowledge of Architecture promising peace, prosperity and happiness to the inhabitants. It is in traditional kerala design with open veranda at all sides. The wooden pillars collected from old wooden houses supports the roof around the veranda. The sealing is done with Mahogany wood in traditional fashion.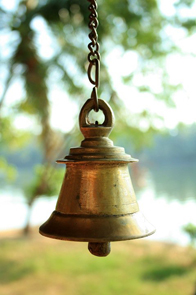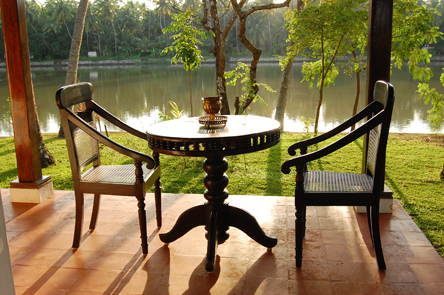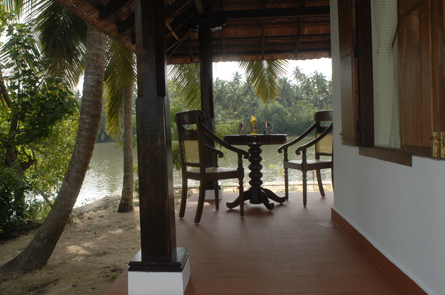 The bedroom

has two cosy beds on beautifully carved wooden coats. The room is well equipped with large wooden almiraha, writing desk, dressing table, tea-poy and chairs etc. The room has enough privacy and the beautiful views through six large windows and two doors. The island always has good breeze and very fine climate. The bedroom has sealing fan and air conditioner.

(Spilt AC of 1.5 tones)

.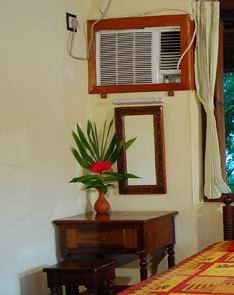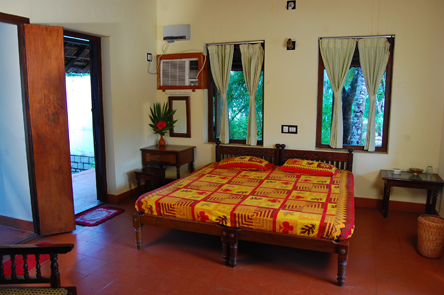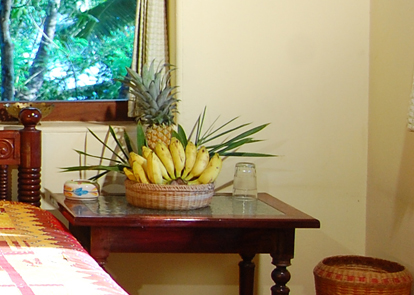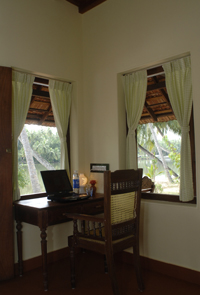 Bathroom

is l

arge - 150 square foot - open roof bath garden with granite floor has cold / hot water showers and all the modern fittings.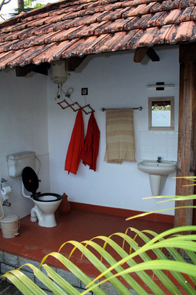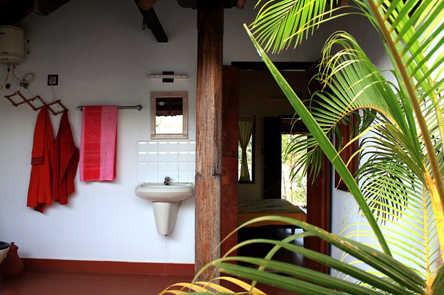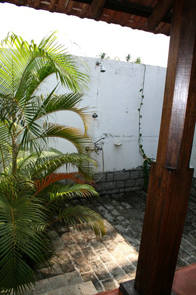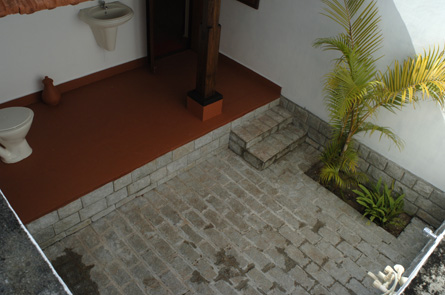 Kitchen

-

There is another house in the island serves as a complete kitchen. The kitchen is spacious and open to guests at any time. The veranda of this house also commands a good view to the backwaters and serves as a choice of dining place. The cook is expertise in preparing all kerala dishes. The guests are also welcome in the kitchen to prepare any dishes of their tastes.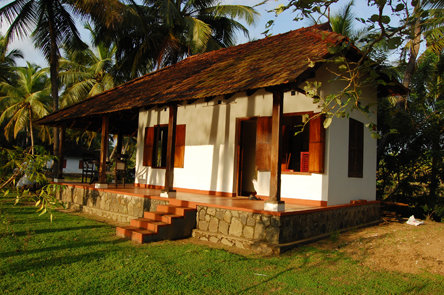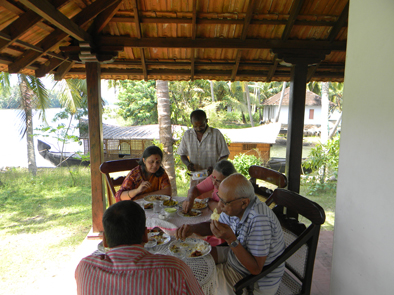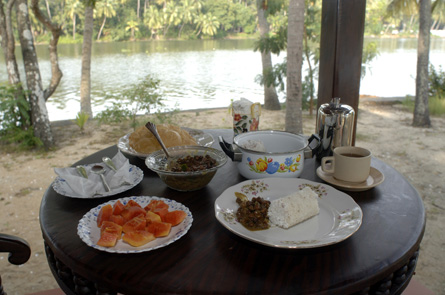 Security - There are families living 200 meters away on both side of the river. The local people are very friendly and welcoming. Being a remote village, everybody knows each other. And we are also known to each other. The staffs come from the village itself. There are 3 staff in the island and two of them sleep there. At night, there would be fishermen (known to our staff) fishing near the island as well. There are mobile phones in the island. There is a battery backup for continues power supply. (The battery does not support AC).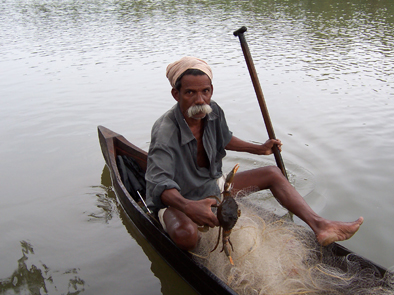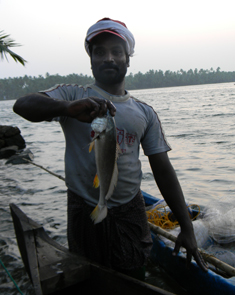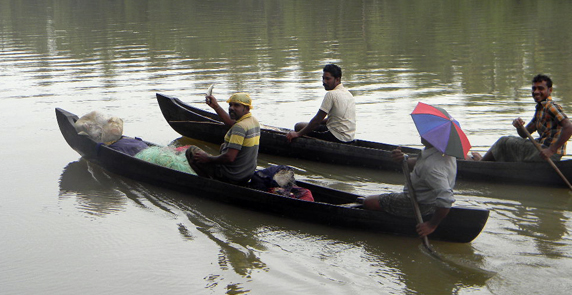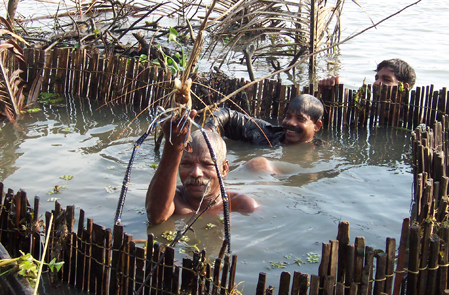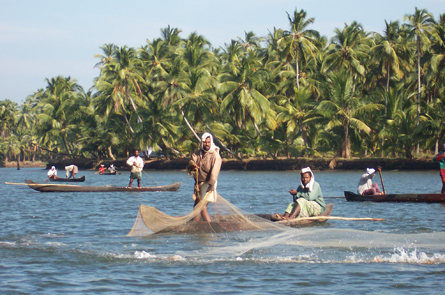 The backwaters around the island have brackish water. The water for Cooking, for bathroom and for watering plants comes by boat from the main land. So, we encourage you to use water carefully. Boiled water with cumin / other herbs are used for drinking. Bottled water is available for a price.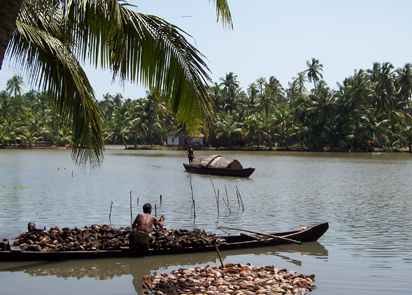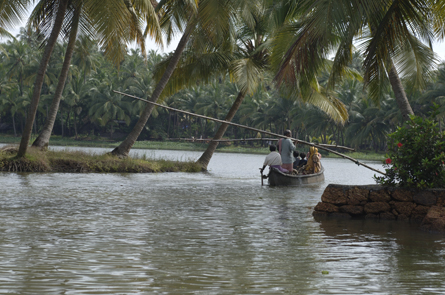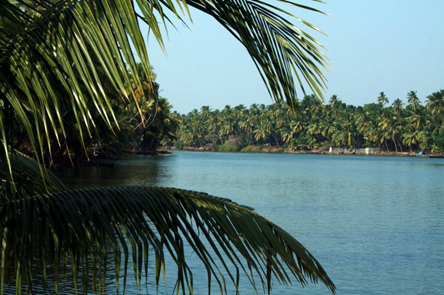 Local ferry

-

There is a ferry by country boat which passes by the island in every 20 minutes. You are welcome to help the ferry man to row his boat with passengers.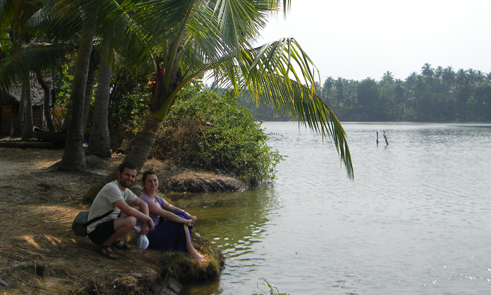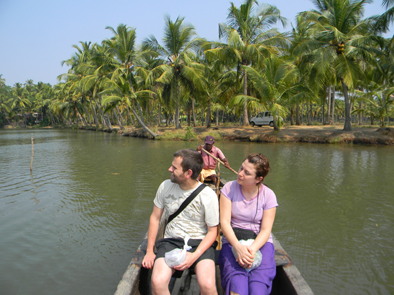 Location

-

The Coconut Island is 22 kms (45 minutes) from Thrissur railway station, 70 kms (2 hours) from Cochin international airport, 12 kms (20 minutes) from Guruvayoor temple, 5 kms from the Arabian sea, 4 hours from Wayanad. The island is accessible only by boat from the Main land.

The island is only 2 kms away from Cochin - Guruvayoor Highway NH 17. It takes just 5 minutes from the mainland to the island by boat. On confirmation of your booking, we shall send you the driving instructions including the google directions. We have safe parking facility on the main land.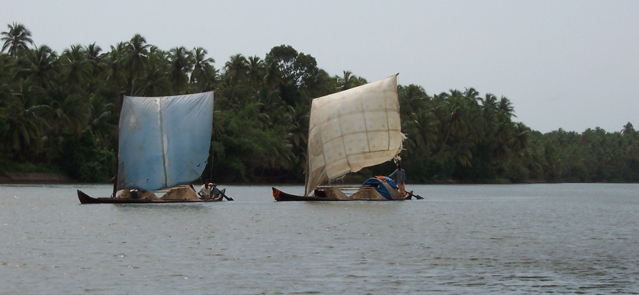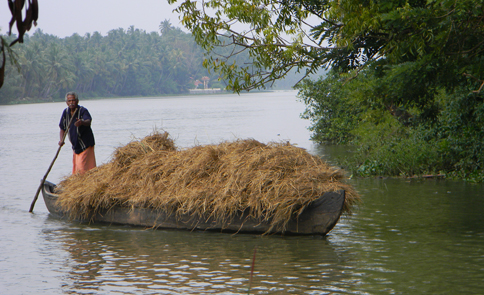 Any Mosquitos?
Because of the unique location, the island always has good breeze. Being the brackish waters around, the mosquito larv

a

e can not grow

in the island

. We still has mosquito repellent in your room and a mosquito net on your bed, in case some of them reach you from the main land, when there is no breeze.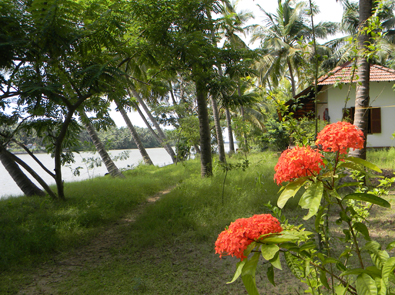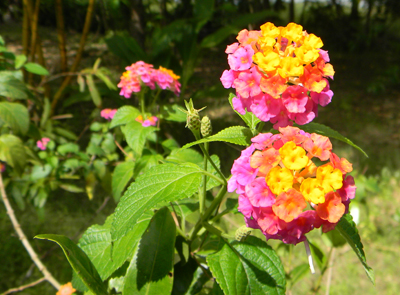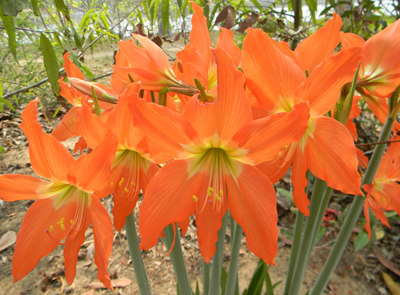 Activities

A country boat trip for 1½ hours

costs Rs 750

. There would be many fishermen in the lake fishing by different methods. A nearby island is full of migratory birds. The local fish market is just 15 minutes by country boat. Good quality, fresh (live) fish are available there. Pearl spotted fish, Tiger prawns, prawns, red snapper, crabs etc.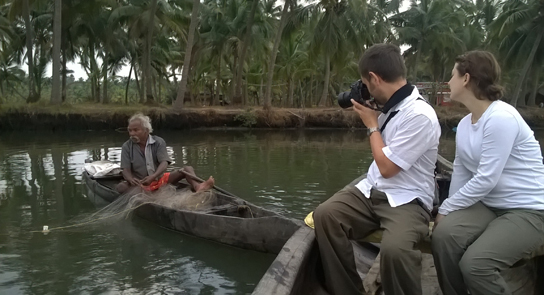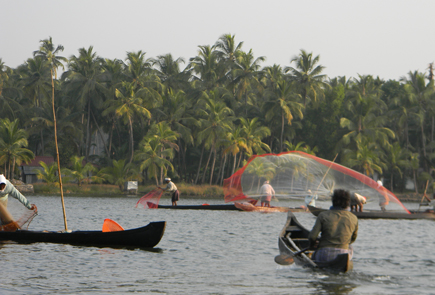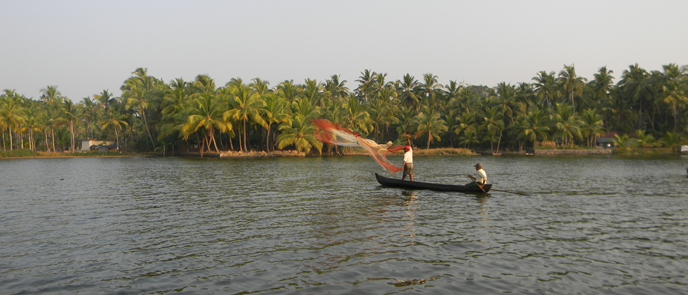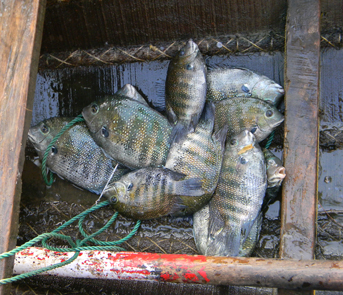 Riceboat Cruise


Kettuvalloms are stitched boat, 45 foot long, made with wooden planks joined and stitched together with coconut ropes and painted with cashew nut oil inside and fish oil outside. We offer Kettuvallom cruise from the island. More details.
Fishing

-

The island is protected by natural red-stones which attracts lot of fish. You could easily catch enough fish for dinner in 30 minutes. The staff would help you fix the hook and get the bites.
The

C

ooking classes - Our cook (who was in local TV recently on a Cooking show) would teach you to prepare the Kerala delicacies.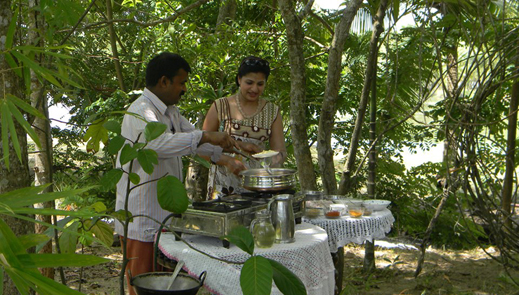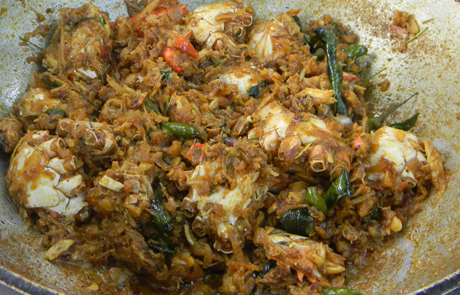 Coconut Climbing

-

You could learn to climb a coconut tree from the coconut climber, who does this profession for generations.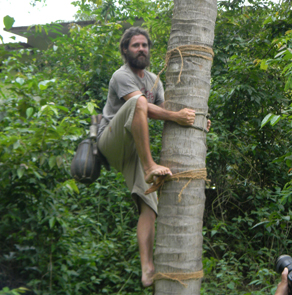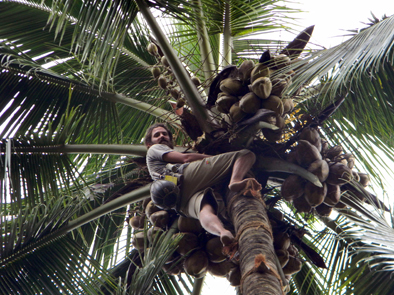 Visit to the

Nattika

beach

-

A small secluded bay is just

12

kms from the island. You can go by an auto

/ car and

spend some time at the beach.
Temple festival.

Thrissur is known for temple festivals with decorated elephants. Coconut Island is conveniently located to visit temple festivals near by.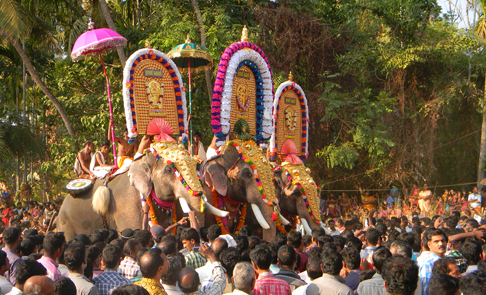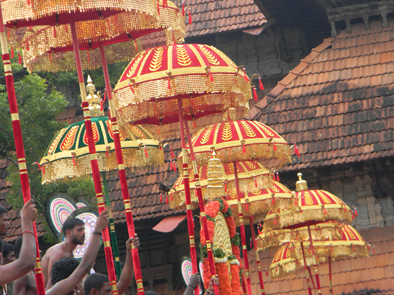 Spend a day with elephant

-

A unique and memorable experience of a "Day with an elephant". You visit a family who owns an elephant, feed him and help to wash the elephant.
Visit Athirapally waterfalls. Athirappally waterfalls, the biggest in Kerala is 75 kms away. (2 hours drive).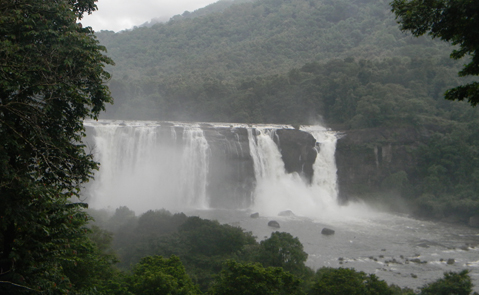 Meals



The breakfast

is like
Puttu (steamed rice cake), Blackgram curry, Pappadam, Bananas, Pineapple Juice, Tea / coffee.
Iddaly, Chutni, Samabar, Papaya, Pineapple Juice, Tea / coffee.
Ada (rice + coconut + jagerry), Papaya, Pineapple Juice, Tea / coffee.
Idiyappam, vegetable stew, Bananas, Pineapple Juice, Tea / coffee.
Dosa, Chutni, Samabar, Bananas, Pineapple Juice, Tea / coffee.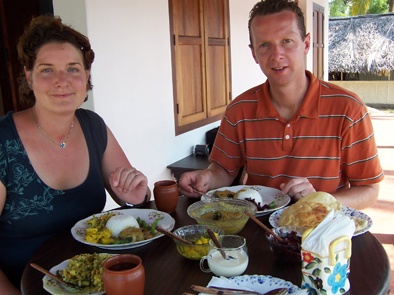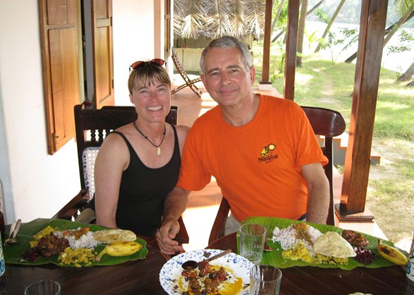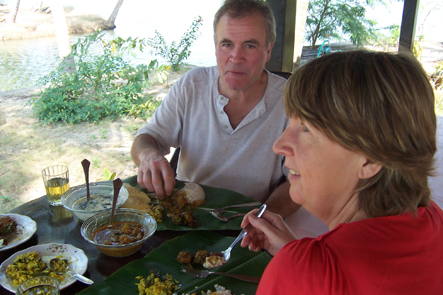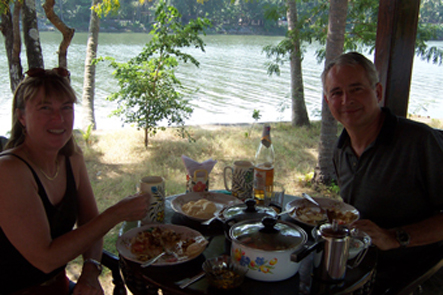 The Lunch

is like Rice, Sambar, Aviyal, curd, Pappadam, Fried fish, Fish curry, Spinage, Pineapple

or

desert.
Dinner is like Chappathi, rice, fried fish, Vegetable Kuruma, Vegetable dry curry etc.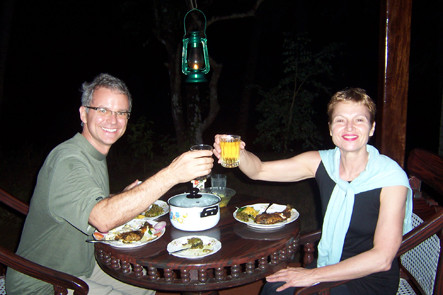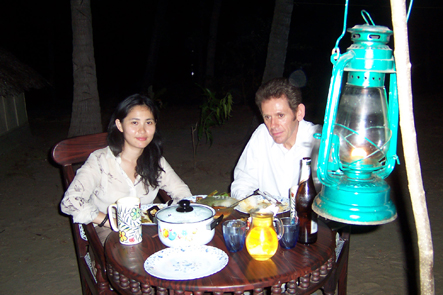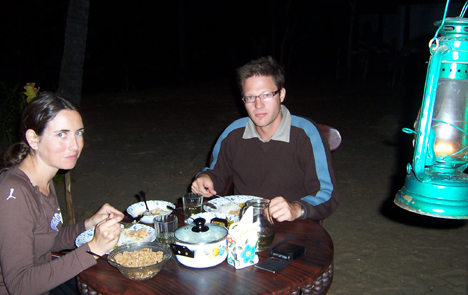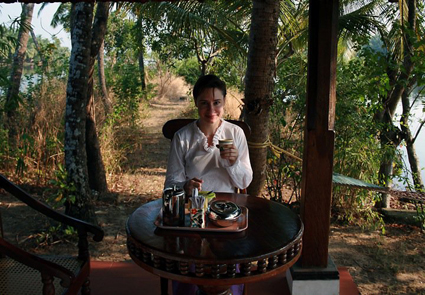 Tariff
2 persons
Ex

tra person

1 to 5 years
5 to 10 years

AP Plan

Rs 8000

Rs 2000

Rs 1000

Rs 1500

AP Plan

: W

ith all meals

(Breakfast, lunch, evening tea and snacks and dinner).




Check in: 12.00, Check out: 11.00

MAP Plan

: With evening tea and snacks, dinner and breakfast.




Check in: 03.00 PM. Check out: 11.00 AM.

The room has 2 single cots + 2 or 3 extra beds on the floor.

Booking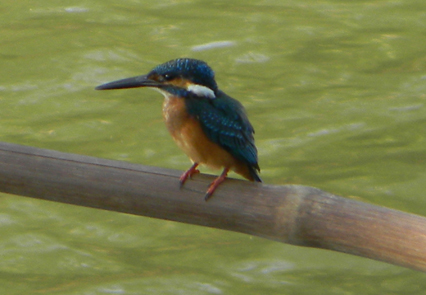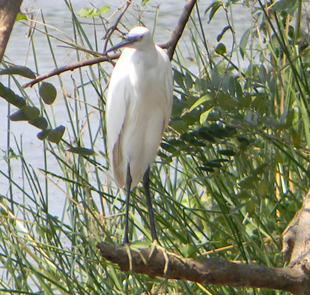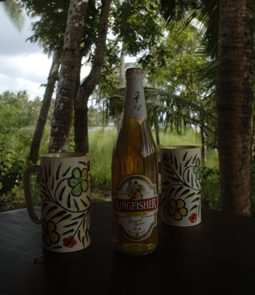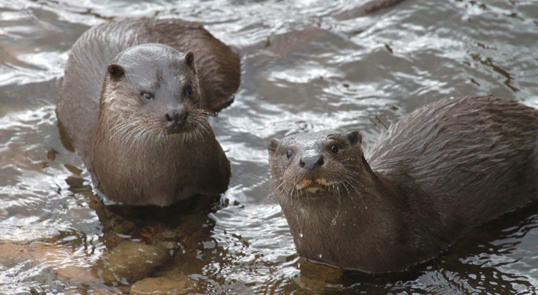 We recommend to stay a minimum of 2 nights.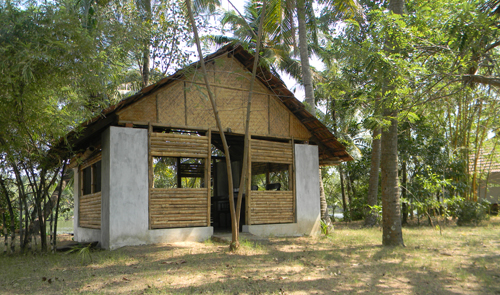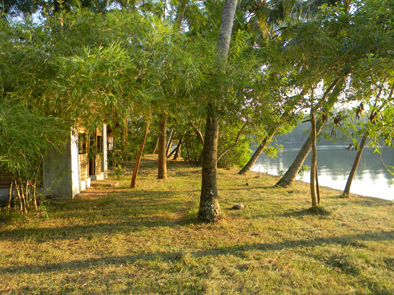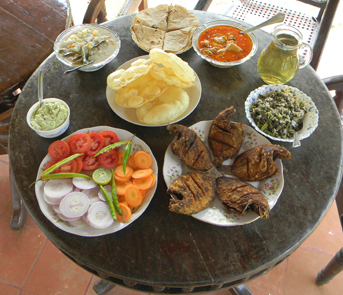 Full payment in advance is essential to confirm the booking.


(
Enter your phone number. We will call you back
right now
.)
Booking